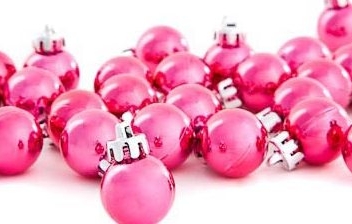 Beautiful Christmas Party
01/12/2010
Snow fall and freezing temperatures threatened the hottest Christmas beach event at Kanaloa in Chancery Lane, however, the good, the great and the glamorous from the world of TV, Music, Media, Creative, Entertainment and Corporate came out in full force to help raise awareness of Cystic Fibrosis and funds for the Simone Cowland Trust and the Royal Brompton and Harefield NHS Foundation Trust.
Our very own Christmas Island saw guests sipping on gorgeous cocktails and Kanaloa didn't let us down with it's super mix of various Hawaiian styled holiday creations.
During the evening we heard a speech from the Su Madge, Nurse Consulant at the Foulis Ward, which informed us about Cystic Fibrosis and the work the charity has done in helping sufferers. We also heard a moving speech from Cystic Fibrosis sufferer and double-lung recipient Mike Mackay.
Throughout the evening guests enjoyed a selection of chocolates and party sweets whilst lounging on the funky beach tables and chairs. Our superb DJ kept the tempo on the dance floor flowing playing an array of hits from Michael Jackson to Madonna, Whitney Houston to Wham, the Eighties' hits kept the beach feeling alive and guests dancing until late.
The Beautiful raffle was eagerly anticipated by everyone on the night and the prizes consisted of 2 tickets to see Take That in concert, 2 tickets to see the HIT musical WICKED, 2 tickets to see A Flea in her Ear at the Old Vic, 10 Cinema tickets to any Vue Cinema and 2 memberships from the Dockland Sailing & Watersports Centre. Winning guests were also treated to fantastic goody bags consisting of sweets, chocolates, CD's and a bottle of wine. Congratulations to all our winners on the night and to everyone who took part in the raffle too!
The party was a truly fantastic effort and the funds raised will go towards helping patients at the Royal Brompton Hospital, Foulis ward. A thoroughly enjoyable time was had by everybody and we would like to say a massive thank you to all who attended the party, made a donation and supported The Simone Cowland Trust. We couldn't have done this without you and we look forward to seeing you all again real soon.
Until next time….Stay Beautiful!